We are aware of the industry's renewed commitment to diversity. Detailed reports have given rise to strategy and targets to encourage diverse leadership, create development and advancement opportunities and have helped to enable more social access to the industry. We believe we can help the industry meet its own objectives by providing a plethora of highly talented and multi skilled artists of diverse backgrounds and acting as a funnel for talent to both facilitate and create opportunities for new and more established artists. Whether that be for Television, Film, Advertising or Theatre.
Our understanding of the industry comes directly through our founders experience as a professional musician and band leader. Jay Phelps has been one of the top trumpeters in the UK for over 20 years and brings his expertise to the table. So, whether you are an artist whom we represent or company seeking our service you can be sure that we at SoulEndvr take pride and care in our ethos and values and aim to facilitate the most positive experiences possible for both our industry clients and those we represent. Not only is it this focus which makes us unique, but, it is the calibre of musicians and artists we have on our books that really makes us special.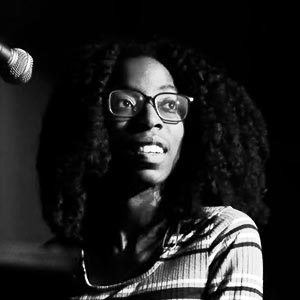 What the industry says about us
Quotes from some of the industry's leading names.
"Soulendvr is an overdue necessity. With our focus on increasing diversity behind the camera it is an absolute pleasure working with Jay and his team to help us achieve this. Spread the word!!"

–Abi Leland (Leland Music)


"I have been on the wrong end of experiences in the film and tv industry as a musician, the work that Jay is doing really resonates with me. He is breaking into the world of fixing, and music supervision as well as playing in this sector – he's doing an amazing job and flying the flag for the global majority."

–Roger Wilson (BLiM)
"SoulEndvr is a much needed positive connection between the film and music creative industries, it's about time"

–Professor Courtney Pine (CBE)
"It's so amazing that SoulEndvr's focus is on diversity, this is exactly what's needed in the industry today. I'm proud to represent all their endeavours."

–Reuben James
"As a black Actor, I was shocked to learn of the lack of representation for musicians in the TV and film industry. I'm embarrassed to have been around at a time when it has only just begun. Now that SoulEndvr has planted the seed, may the tree grow and bear much sweet fruit."

–Samuel Anderson (Dr Who, History Boys)


"SoulEndvr is exactly what's needed today for us to be represented in all aspects of the industry"

–Kele Le Roc